Statue of Libery – Ellis Island Foundation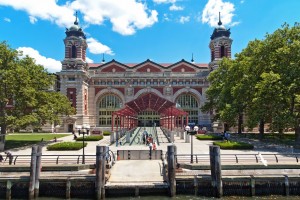 Newsmaker Group's team has partnered with the Statue of Liberty-Ellis Island Foundation on numerous projects for more than 20 years. We began by working closely with the Foundation's leaders, including Chairman Emeritus Lee Iacocca, to execute an award-winning campaign promoting the renovation and opening of the Ellis Island Immigration Museum. Our efforts generated worldwide media coverage in hundreds of news and travel media outlets.  As a result, the Foundation achieved its first year visitation goals in only six months, and our team's efforts were credited with directly helping to raise over $50 million for the organization's fundraising campaign.
Newsmaker Group also initiated and managed media coverage for a national promotion to launch the Foundation's "American Family Immigration History Center" and web site, a special exhibition about Japanese-American Concentration Camps, and the Foundation's annual awards ceremony.